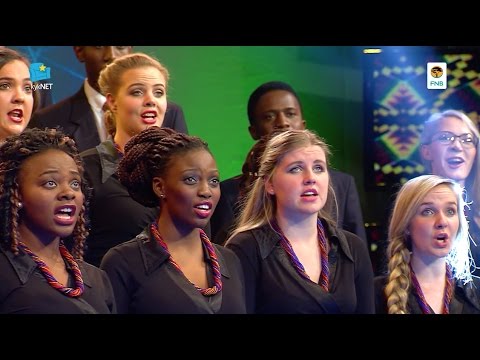 Thixo Onothando (God of Love) Sung by University of Pretoria
July 29, 2018
---
WOULD YOU LIKE TO REACH MILLIONS OF AUDIENCE WORLDWIDE AS AN ARTISTE THROUGH OUR PROMOTIONAL SERVICES? CALL/WHATSAPP US NOW: 

+2348135344573
---

Rain

Choral, South Africa, Xhosa
African Chorus, Thixo Onothando, University of Pretoria, Varsity Sing
(Sung in Xhosa – A Chorus)
Thixo ono'thando (God of love)
Ndimi phambi kwakho (Here I am before you)
Thixo ono'thando (God of love)
Ndiph' uthando ndifakaze ngawe (Give me love to witness about You) (Repeat)
Repeat: Refrain
Thixo ndila namhla (Lord, Here I am) x?
Hosanna! Hosanna phezulu (Hosanna on High)
Hosanna! Hosanna enyangweni (Hosanna in the Highest)
Thixo ono'thando (God of Love)
Ndiph' uthando ndifakaze ngawe (Give me love to witness about you) (Repeat)
via @GOSPELHITSNAIJA
HOW DO YOU FEEL ABOUT THIS SONG? PLEASE KINDLY DROP A COMMENT FOR THIS SONG BELOW!